WELCOME TO OUR SITE

OFFICE :(33) 05 61 01 34 54    CALL :(33) 06 80 71 41 59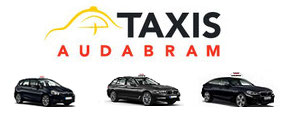 We have 3 taxis at your disposal  :
- Ford Mondeo
- Two 7-seat Ford SMax 
+3 bike tow bar carriers  
+ A luggage trailer
- Villeneuve d 'Olmes
(Ariège - FRANCE )

Credit card payment accepted
Rail stations, airport transfers, Hotels.
Reception of customers at airports with their name on a board.
Coach stations arrivals and departures.
Cathar Castles : Puivert, Montségur and Roquefixade / Les Monts d'Olmes ski resort. 
Download our free application on Android and IOS